Post by The Shad on Aug 18, 2013 16:29:48 GMT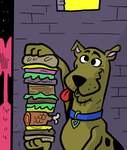 1) Laptop is Irish. Not in Ireland anymore. Are pc games region locked?
2) How would that affect steam games, or would it mean nothing?
It somewhat depends on the game itself. There's no region locking system - but if a game has online servers and you're either not allowed to access servers outside of your country/region or are in an area with no servers at all, it could deny you access. Just check what the deal is with whatever game you're buying.
Okay, makes sense.
Steam won't prevent you playing games you bought from another region, even if they're not available in your region's store - but it will block you from buying games if they're not on your region's store.
Okay, cool. Handy.
3) What kind of controller should I get? Are those affected by region?
Not sure how you'd think regions would affect controllers... but, yeah, no. Best controller to get is just a wired 360 controller. Most modern PC games support it off the bat.[/quote]
I don't know, SCIENCE!? PC games are a closed book to me.
4) These games are going to take up space on Wally, space I will need. Can I move the games somewhere else (memory stick, cloud)or do I have to clear out my laptop every now and then?
You should be able to install most games to an external drive - though some games will still take up some data on your C Drive by saving certain things to your Documents/Apps folder. [/quote]
Great, really handy.
Unless you have a [censored] hot laptop, though, you're probably not going to find a great experience in PC gaming on it. You can build a mid-range PC these days that can exceed what the 360 and PS3 can achieve for about £300. You'd probably find that a better experience that really makes opting for PC over consoles a better choice.

I get what you're saying, but for me right now, PC is not feasible. I'm trying Arkham Asylum, that plays fine (besides me not being used to key commands) but that's just a demo, I don't know if there's any massive step up between the demo and the final game. I'll just stick to smaller stuff, someone at work has a list of indie games for everyone to play. I got a total upgrade last Decemberish, I don't know stats but it's pretty good.